Life Sciences Professor Wins MSPT
Mid-States Poker Tour season 8, witnessed the record numbers of participants.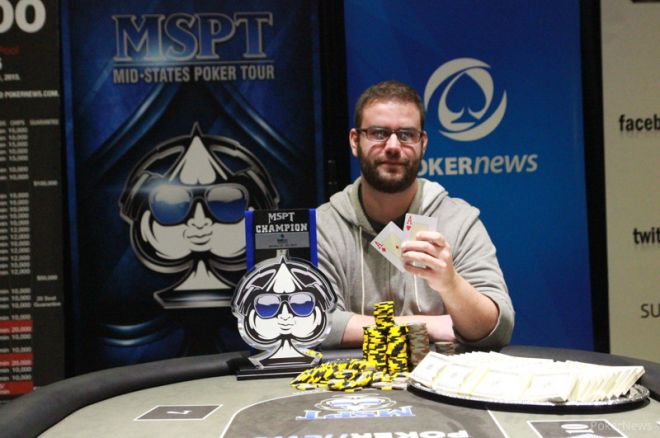 The event started in January 2017, with entries of 1,228, at Potawatomi Casino & Hotel in Milwaukee, Wisconsin. In the history of Wisconsin, it became the largest tournament surpassing the field of 1,169 entrants in July 2016. Another history that was created at the tournament was the winner of the tournament. Craig Trost, the 32 year, Life Science professor won the tournament and captured first place with the winning amount of $63,252 for the first-place prize.
In the tournament, Trost defeated many professional poker players and came out as a winner. After winning the event and claiming the prize amount, Trost said "My performance was like Usain Bolt, I am feeling like a blast after winning the event. And my excitement got doubled after knowing that this was the largest tournament in the history of Wisconsin. Last year, I participated in the event, but wasn't able to play well. I was not satisfied with my performance. But, this year, winning this amount is really good"
When asked about his plan with the money, upon which, Trost replied "When it comes to spending money, I am a bit boring personality. I have not planned yet, what will I do with the money."
Trost is a member of the poker community and he is a respectful player as well. He had participated in some other tournament as well beside the MSPT. But, his game never favored him to get the win.
Trost further added that "Though I studied life science and made my career in the field but, I always enjoyed poker. I took this game at a very early age, when I was in high school and have participated in many live tournaments as well."